05 janvier 2019
Tommy Peoples :
"I named this tune after a small bird to which innocent children got too close, unaware of its voraciousness.
In my early years in Dublin I played with a ceili band [...]. The band was The Green Linnet Ceili Band. The tune title does not refer to this band.
I inherited a canary once and then added to that by buying two pairs of love birds and some unusual finches. They were in separate cages, so, not being familiar with cage birds, I made a long cage to fit a wall in our kitchen. thinking this would give the birds some scope to exercise their wings, I put all in the long cage. Firstly, the canary on its own sang a lot, but when other birds arrived it stopped. Then, when I put all the birds in together, the lovebirds killed each other. Any more than a pair and they become killers. I would never again keep birds in a cage, but the experience gave me the tune title."
=> Fichier abc | Fichier pdf
06 décembre 2018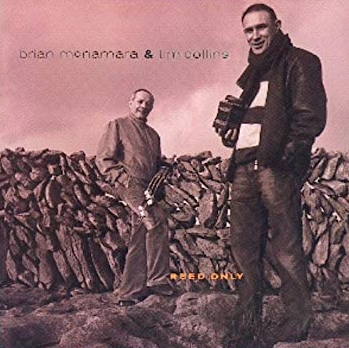 Reels: Aggie Whyte's Reel / The Small Hills of Offaly / The Widow's Daughter
Jigs: The Ballinacourty / Snug in the Blanket
Hornpipes: The Good Natured Man / The West End
Reels: The Wexford Lassies / Biddy from Muckross / Spike Island Lassies
Air: Ag Taisteal na Blarnan (Travelling Through Blarney)
Reels: The Nine Pint Coggie / Sailing Into Walpole's Marsh / The Beauty Spot
Jigs: Petticoat Loose / Cro na nGabhar
Reels: The Boys on the Hilltop / The Cashmere Shawl / The Sunny Banks
Jigs: Fasten the Leg In / Westering Home / Tell Her I Am
Hornpipe: Johnny Cope
Reels: The Lady's Cup of Tea / The Basket of Oysters / The Kerry Lassie
Jigs: The Wearied Lad / The Humours of Rahey
Air: The Bright Lady
Jigs: The Return to Burton Road / Do You Want Anymore? / The Humours of Glen
Reels: John Kelly's Concertina Reel / Our House at Home / The Ballynacally Reel
14 octobre 2018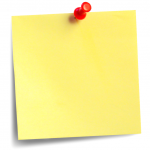 Reels :
Kiss Me Kate / Mayor Harrison's Fedora / Stone in the Field - reel. [Riches of Clare + Paddy Canny]
Sally Gardens / Bird in a Bush / Sligo Maid - reel

Jolly Tinker / Galway Rambler / London Lasses - reel

Joe Colley's / Drag Her Around the Road / Come West along the Road - reel
Hunter's House [=> Sean Keane] (Ed Reavy) / Fisherman's Island (Ed Reavy) / O'Mahony's (ou Lad O'Beirne = Flowing Tide, Sean Ryan, Traditional Music of Ireland, Vol. 1) - reel
Pigeon on the Gate / Killavil Reel / Donegal Tinker
Flying Wheelchair - Cp. Charly Lennon

Across the fence - Cp. Brendan McGlinchey

Crow's Nest - Cp. Paddy O'Brien (Tipperary)

In Memory of Coleman - Cp. Ed Reavy
Jigs :
Rambling Pitchfork / Health to the Ladies / Boys of the Town - jig
Boys of Tanderagee / Willie Coleman's / Maid in the Green - jig
Tell Her I Am / Merry Old Woman / Cailleach An Airgid ??? - jig
Tom Hackett's Dream - Cp. Owen Hackett (banjo) [Treoir may 2018 (p15)] => partition
Will You Come Home With Me ?
Hornpipes :
Peacock's Feather #1 (hornpipe) - Ddor. + Peacock's Feather #2 (hornpipe) - D. Joué par Fankie Gavin - Master of Irish Music

Goodnatured man [ComhaltasLive #548_Full]
The Plane of the Plank - Cp.

Billy McComiskey (US box player)

[ComhaltasLive #549_6]
06 octobre 2018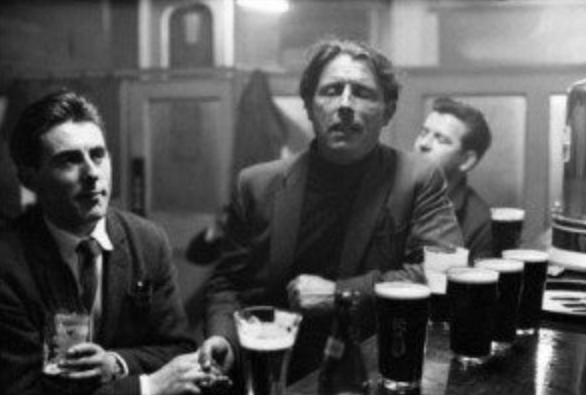 The slow air derives from old Gaelic songs often sung in the sean-nós style (old style) [Caoineadh Na Tri Mhuire - Joe Heaney].
Some slow airs correspond to ballads [Isle of Hope, Isle of Tears - Sean Keane], others are purely instrumental pieces.
There is also another type of air : those composed by Turlough O'Carolan. Unlike sean-nós style airs, Carolan's music has fixed musical metre.
The slow air can include many types of ornementation and have a dreamier and more expressive feel than many other Irish pieces. Ornementation should link and decorate musical phrases (originally vocal phrases) and should be natural and unobtrusive to the melody.
Coinlach Ghlas an Fhómhair (Danny O'Donnell) [Clannad]
Fewer and fewer' people are learning airs directly from sean-nós singing. This is because the Irish language is confined to the Gaeltacht areas in certain parts of the country. Listening to recordings of sean-nós singers would help enormously in the understanding and full appreciation of the art of good slow air playing.